This page is only photos. For more information on the materials and construction of this project, please visit the diary page.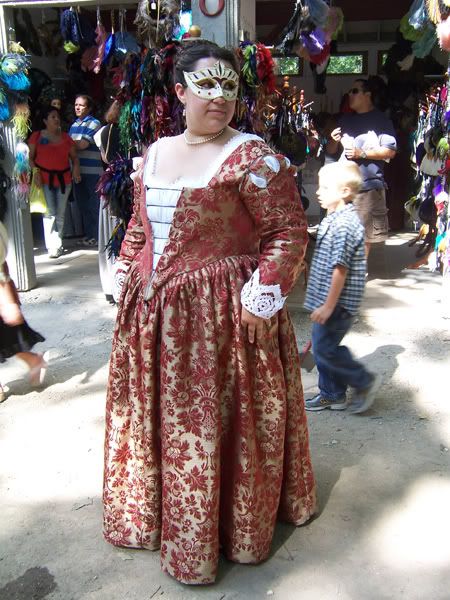 At Bristol Renaissance Faire, August 2008
The mask is a purchase made at Faire; I figured it would come in handy if the Les Proches de la Grande Tortue ever plans that masque we keep talking about.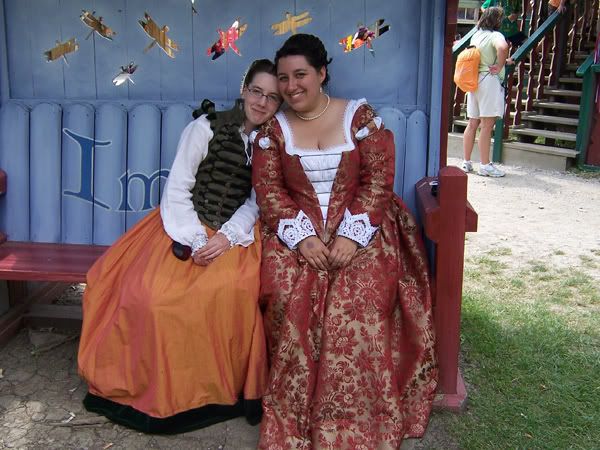 Gwendolyn and I enjoyed the breeze and the shade.

While at first glance, it looks like we're making smoochy faces at each other, we are in fact posing with Flat!Mike, a photo of our friend glued to a popsicle stick. He couldn't make it to Faire with us in his 3D form.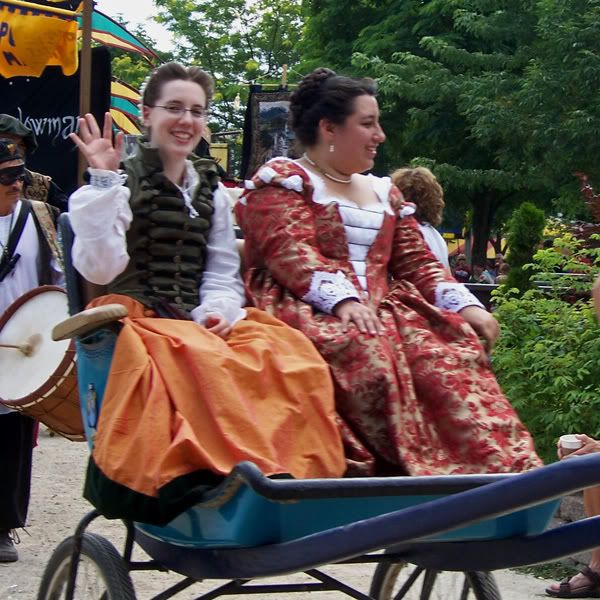 The rickshaw people ("Venetian Carriage Rides!" How apropos...) stopped us in the street and asked us if we wanted to ride in the parade. Um, yes please?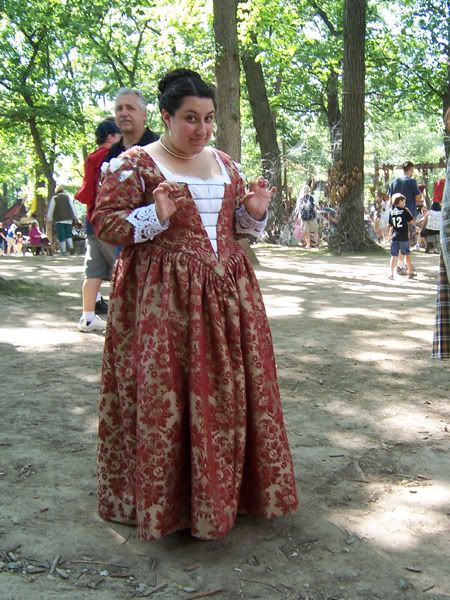 Full-length pictures are awkward when you don't have any props to hold or anywhere to put your hands!