Home~ About~ Costumes
The Swallowtail Jacket
From Costume Close-Up
Gwendolyn spent a day volunteering at Colonial Michilimackinac and needed a jacket to wear. I obliged.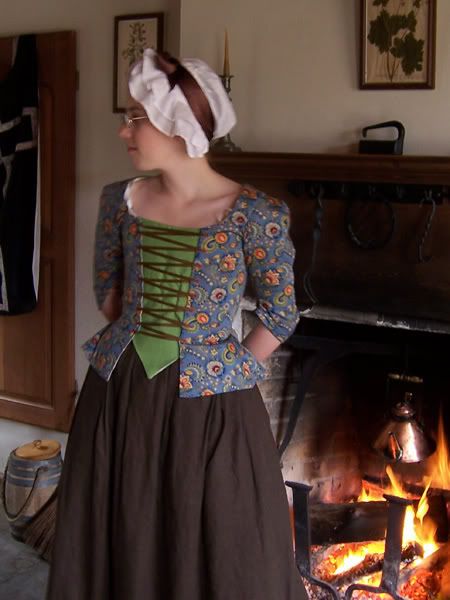 The jacket is another drapery print, this time lined in a lightweight natural linen courtesy of Gwendolyn's stash. It's constructed similarly to Holly's drop-front Regency dress, sans interlining. That is to say, the seams are machine-sewn but the lining is installed by hand. The sleeves are not lined, but the seam allowances were turned and catchstitched in place.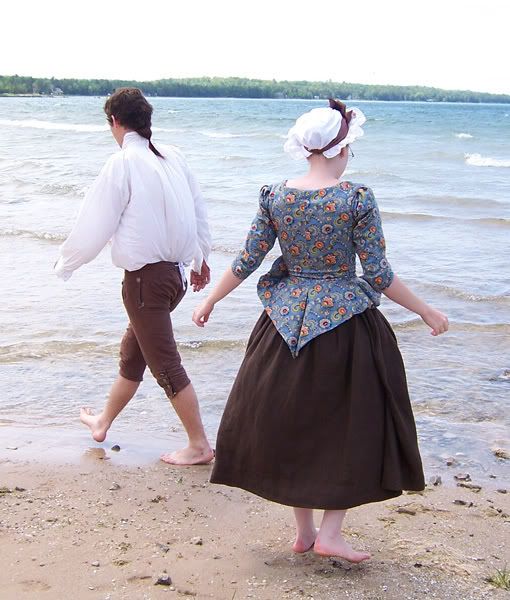 The bodice is patterned off of Gwendolyn's self-drafted/draped Sleepy Hollow dress and adapted to follow the graded pattern in Costume Close-Up. I call it the Swallowtail Jacket because the little points in back look forked like, well, a swallow's tail.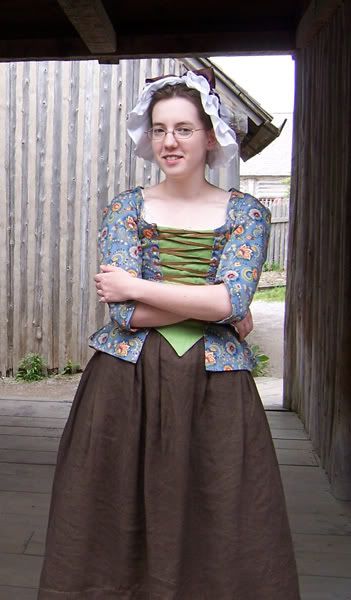 The stomacher is a separate piece, pinned to her stays, and the jacket laces closed over top of it. It's made of apple green linen from Fabrics-Store.com, lined with unbleached muslin, and it used to be interfaced with buckram. The buckram turned out to be too stiff and caused the stomacher to buckle, so halfway through the day we opened a side seam, ripped out the buckram, and the whole thing fit much more smoothly because the linen stretched to fit whereas the buckram had folded instead.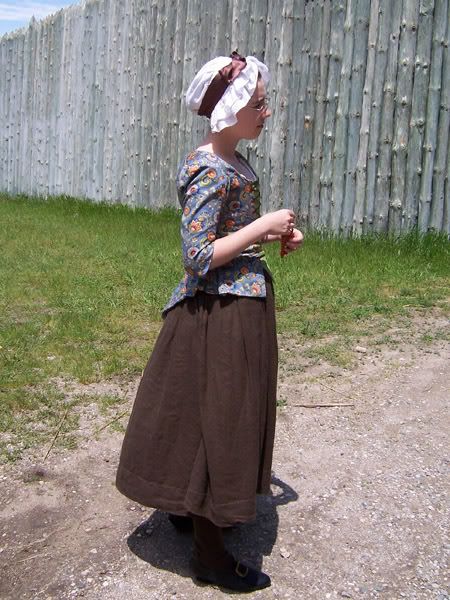 The rest of the outfit you see is mine--actual costume pieces that I used to wear as a parks employee. It's worn over Gwendolyn's own stays and chemise.
I'm out of useful things to say, but since I always visit others' websites to see pretty pictures, and because I'm really pleased with the photos I took this weekend, I'm going to just go ahead and post some because they're nice.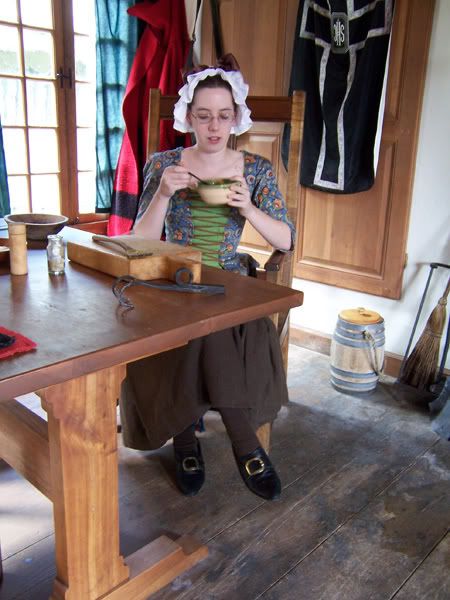 Gwendolyn enjoys a bit of the split-pea soup that she and Andrew made in the Priest's House.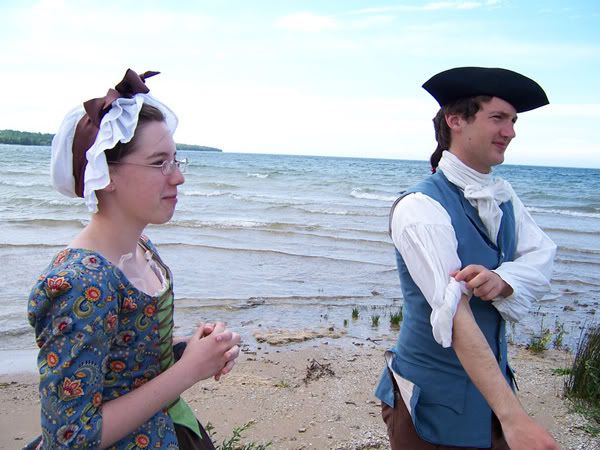 Mike (on the right) suggested we "dip our toes" into the water. In the Straits of Mackinac. In June. There was very little dipping and quite a lot of squealing. However, the beach pictures turned out nicely.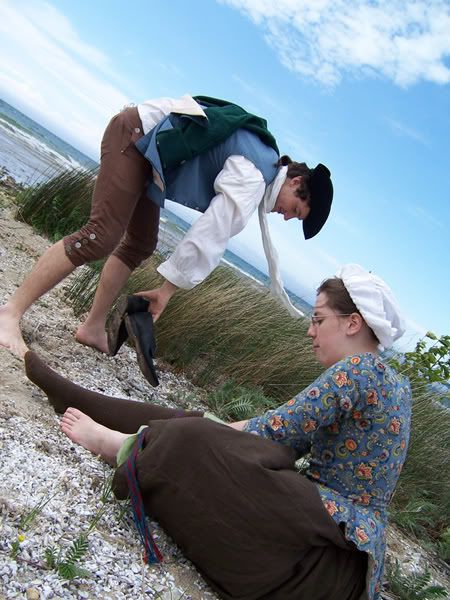 Maybe just the best thing ever.