Home~ About~ Costumes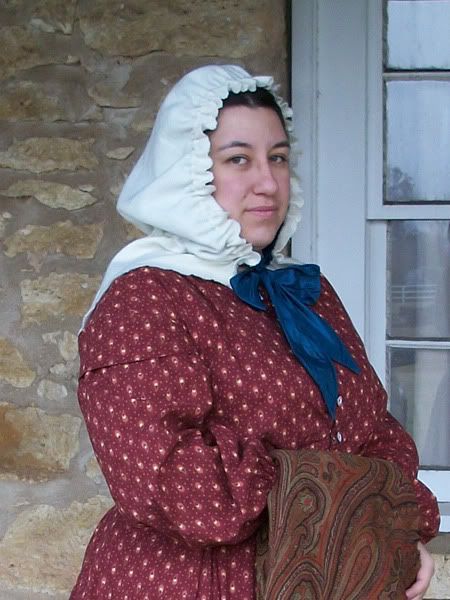 December 13, 2009
Fort Washita, Oklahoma
When my friend Ginger invited me to a reenactment in December, I figured I'd need some heavier-duty clothes than what I currently owned. I was told it wouldn't necessarily be cold in Oklahoma in December, but I'm from Michigan. December=cold. Cold=cover your head.
However, December also means Christmas, which means tighter budgeting. So! Imagine my excitement when I found a free .pdf online from Peterson's Magazine, 1862. The article is called The Red Riding Hood, by Mrs. Jane Weaver. Obviously, my hood is not red, nor did I ride while wearing it. But the fact remains that it was a ridiculously easy free pattern, and the hood worked. I was warm in thirty-something-degree weather in Oklahoma in December!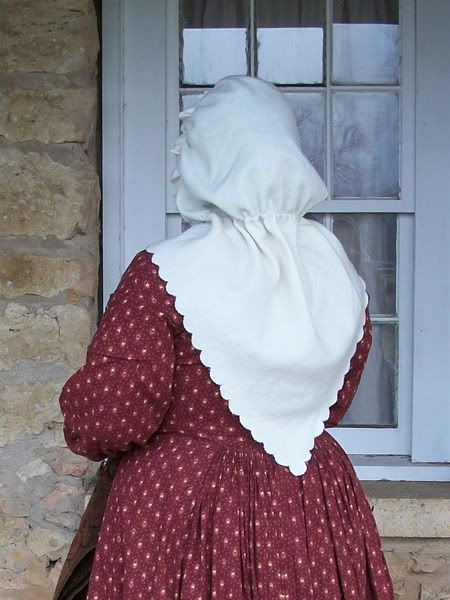 The whole hood is basically a square of cream wool something-or-other, 27" square (also known as 3/4yd). I don't have a pinking tool, but I do have a pair of scalloped pinking shears. So the edges are pinked in scallops as directed by the pattern.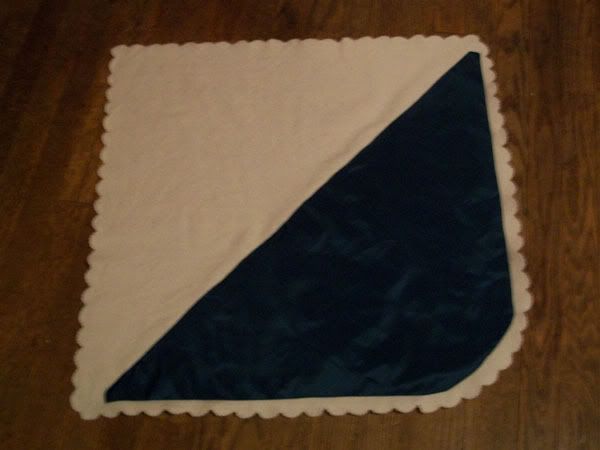 One corner is rounded off--that's the center front portion of the hood, which sits at the top of the forehead. The portion that covers the head is lined in teal silk taffeta, which added warmth and a little windproofing, as well as making the hood play nice with my hair. The whole thing is fitted with drawstrings run through casings in the lining. The ties are just wide bias strips of the same teal taffeta, hemmed and whipstitched to the corners of the lining.