Home~ About~ Costumes
The Elinor Dress
"It looks like engineer's paper!"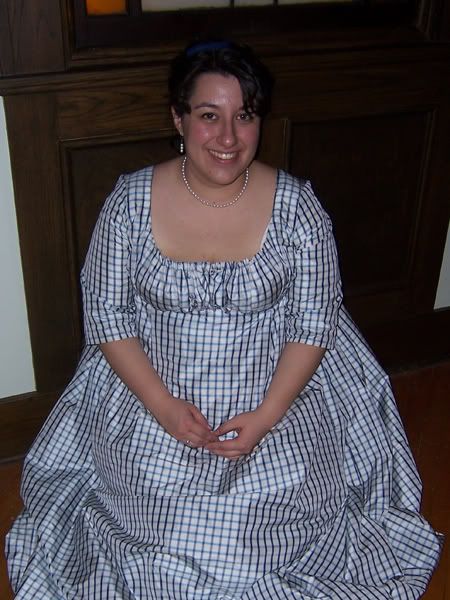 March 28, 2009
The Regency Exhbition Ball
At the last Regency ball, I made a dress in just under a week. This time around, I gave myself three days. I started the dress on Wednesday night and finished it on Friday. It's made of a blue and white windowpane check silk taffeta and based off a dress that Emma Thompson wore in the 1995 version of Sense & Sensibility.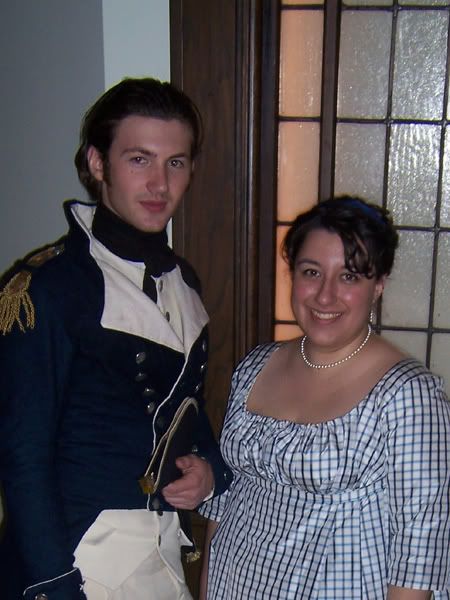 The bodice is gathered to a band at the "waist," and the neckline is fitted with a drawstring. The dress is apron-front, so the skirt comes up over the bottom of the bodice and is pinned in place. There are then ties that cross in back of the bodice and are tied under the front of the skirt. Mike had to help me get into it because I couldn't get the ties through the belt carriers in the back side seams myself.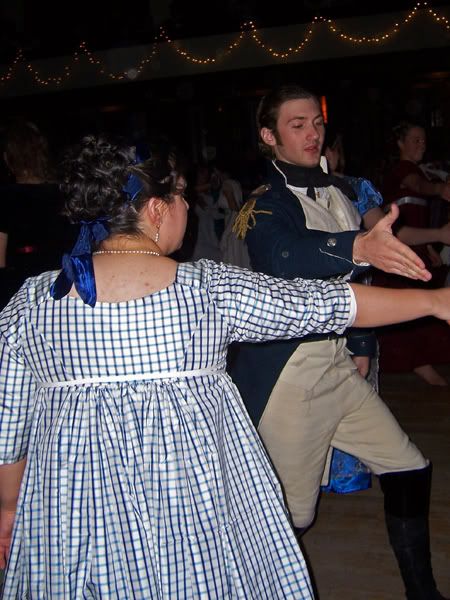 Dancing, I believe, Indian Queen.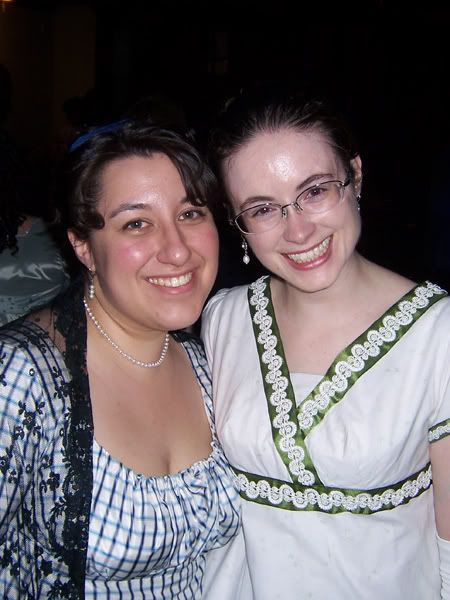 Accessorized with a chantilly lace shawl, pearl jewelry, taffeta hair ribbon, and Julie.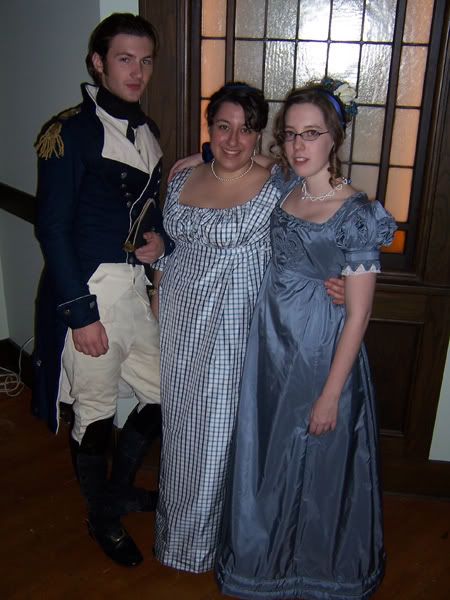 The trio.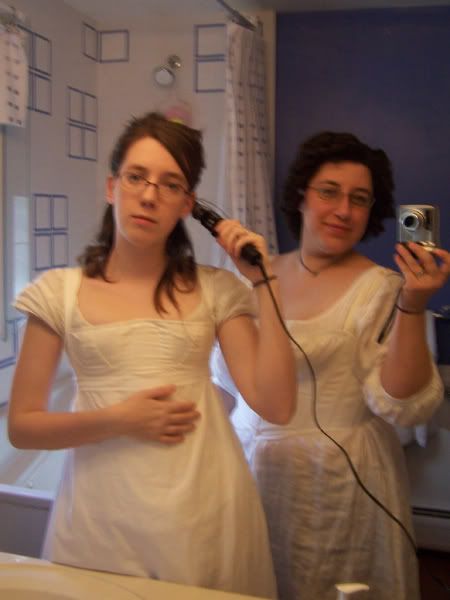 Getting ready.
The dress is worn over my 18th century chemise and a short stay. It's a very early "regency" shape, more of a transitional style than true regency. Gwendolyn says this picture makes me look like my dad, a comment which was repeated several times throughout the evening. It's maybe one of the nicest compliments paid to me all night.