Home~ About~ Costumes
A Dress of Indienne Block Print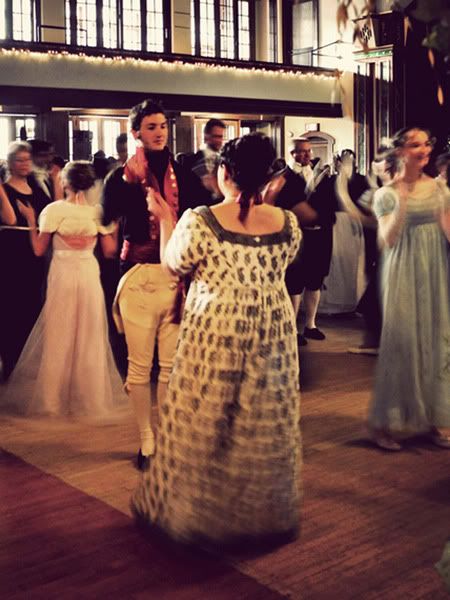 Regency Exhibition Ball 2010
Photo by amm306 on Flickr
As so often happens with me, I find a fabric that I love, and then I come up with a project into which I can incorporate it. In this case, it was a lovely lighweight cotton, block printed by hand in India. I have a thing for border prints, and this one just begged to be made into a regency dress.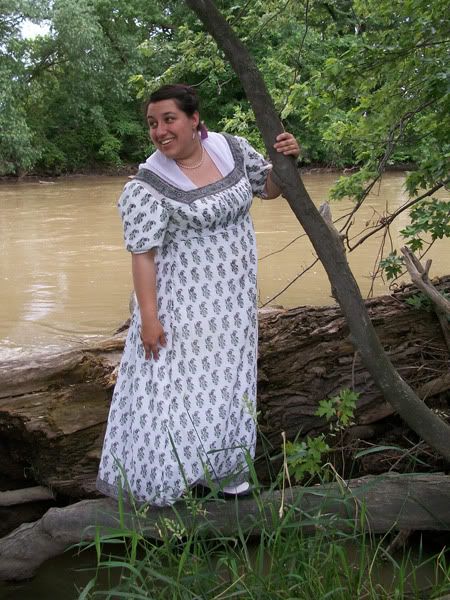 Because the fabric was so soft and fine, I did quite a bit of handwork on this dress. It loooks deceptively simple, but like most projects, nothing's ever easy.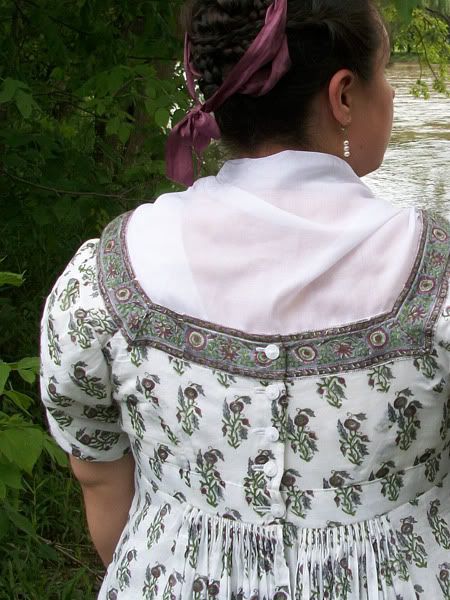 Hand-bound buttonholes!
I've always loved the look of a buttoned back for regency, so I decided this was my chance to make one. The buttons are Dorset thread buttons from Wooded Hamlet. I could have made them, but I was running out of time and I had to order some things from them anyway.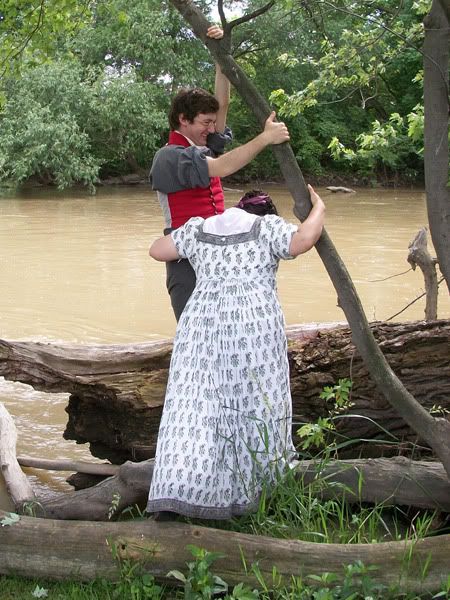 And of course there was goofing off.
As pictured, I'm wearing this dress over a chemise, drawers, short stays, and a vintage petticoat to fluff out the skirts a bit. Oh, and a fichu--Gwendolyn made me one of cotton batiste for Christmas last year, and it's the best! I normally can't handle fichus, but I hardly even notice this one, and it's amazing.